While the doors to the Gallery closed for a second time this year in early August, the community can view the works online until the Gallery reopens in line with the easing of restrictions.
The exhibition showcases the works of Ballarat-based ceramicist Ruby Pilven and painter Madeleine Cruise.
As Madeleine explains, the title references the way the exhibition's everyday objects come to life to tell stories and put on a show.
"The dining table becomes a stage, the tablecloth a stage curtain, paintings appear like backdrops and ceramic objects are both vases, pots and plates that dance on the plinths around the Gallery."
Important inspiration was also drawn from people and places in Ballarat.
"Some of the works we have made reflect Ballarat and our life and living here. There's a personal connection which I think is important."
– Ruby Pilven
While Ruby and Madeleine have an impressive history of exhibiting works around Australia as individual artists, both say working collaboratively on The golden pantomime has expanded their horizons.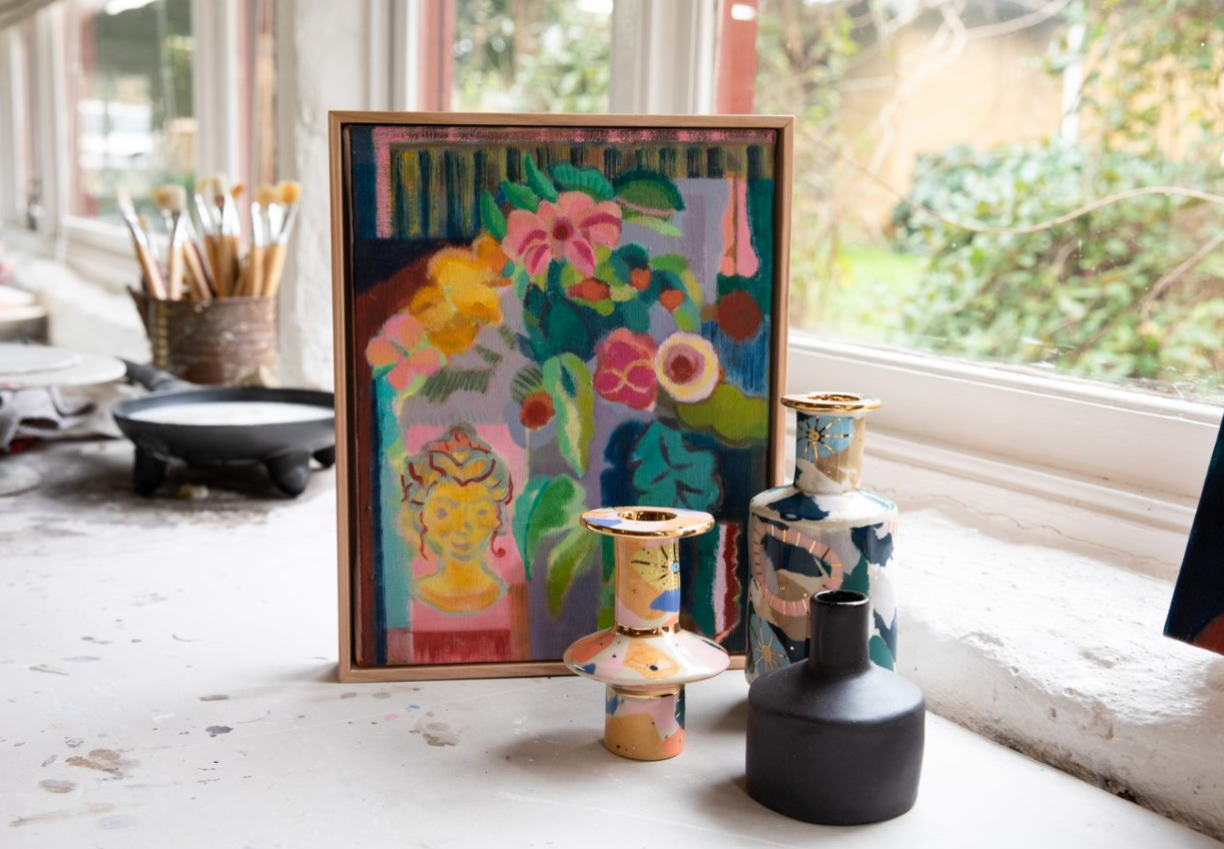 Drawing inspiration from each other's work, the pair challenged themselves by introducing new materials and techniques and creating both miniature and large-scale works.
"You will find functional and decorative porcelain and stoneware hand-built ceramic objects, printmaking, paintings, timber sculptural pieces and even textiles," Madeleine says.
The exhibition exemplifies a key aim of the City of Ballarat's Creative City Strategy, to showcase and foster local artists and creatives.
Art Gallery of Ballarat Curator Julie McLaren says it's important the Gallery translates the exciting work being undertaken by our creative community into thought-provoking and engaging exhibitions.
"We were delighted that Madeleine and Ruby approached us with the idea of a collaborative exhibition – their work is strong and vibrant and showcases some of the best of what Ballarat can offer."
The golden pantomime is on show until 22 November. View online and purchase works from the Gallery shop.