A new Regional Animal Facility in Ballarat
City of Ballarat's vision for a new fully-compliant animal shelter is on the cusp of being realised with the announcement that the Victorian Government has earmarked $11.5 million in its 2022/23 State Budget to deliver the project.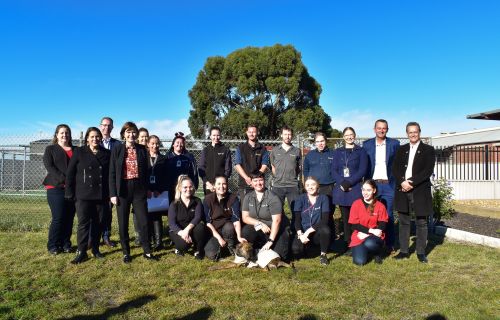 The need
The existing animal shelter is in an old, repurposed abattoir building; it is not fit for purpose and often at capacity.  
The $11.5 million in funding announced by the Victorian Government for a new regional animal facility will represent the single biggest improvement to animal welfare services in this region in a century. 
The new purpose-built shelter will lead to improved quality of life for the animals in our care with integrated indoor and outdoor facilities, improved ventilation and infection control and the ability to care for an additional 50 dogs and 50 cats in code-compliant pens.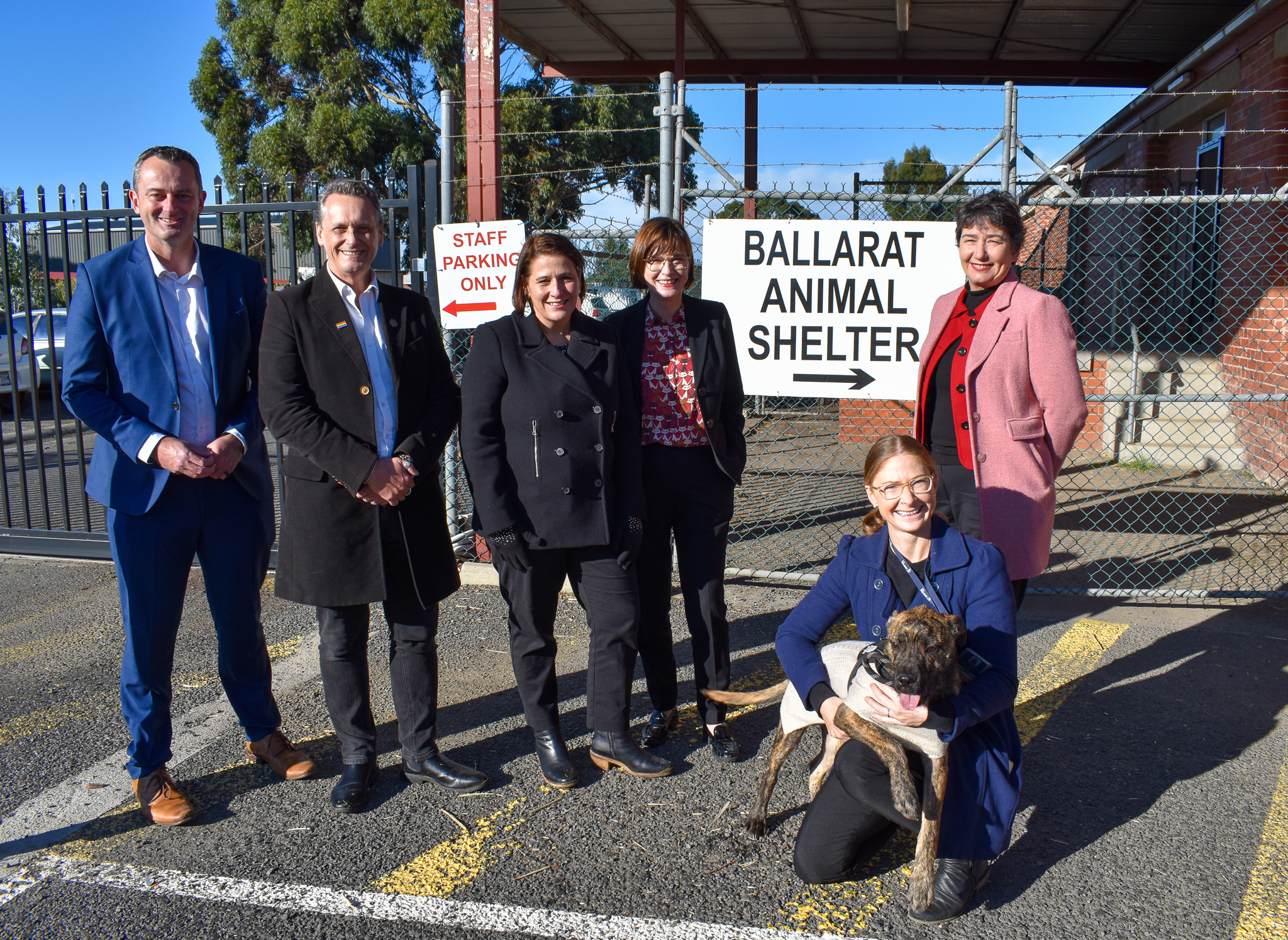 About the Animal Shelter
The Ballarat Animal Shelter, managed by the City of Ballarat, is a safe haven for the thousands of lost, surrendered, abandoned or mistreated animals, as well as those caught up in emergency events such as bushfires, who are cared for at the shelter each year.  
The Ballarat Animal Shelter is also used by other Local Government Areas and individuals from around the region.   
The animal shelter provides services including the surrender, reclaim, and adoption of animals, caring for animals in instances of family violence or illness during emergency evacuations, and holding seized animals where court cases are pending.  
The benefits for Ballarat and the region
A new, fully compliant regional animal facility will: 
Enhance the quality of life and standard of care delivered to the thousands of stray, lost, abandoned or abused animals from around the region that pass through the City of Ballarat's animal shelter each year 

Give staff the ability to quarantine dangerous animals appropriately, with significantly less risk for staff. The Ballarat Animal Shelter is the only facility in the region which is able to hold seized dogs, often for several months, ahead of pending court cases.    

Improve infection control. Ensuring the animals are adequately housed minimises the spread of disease and reduces the amount of time needed for infection control and cleaning.  

Enhanced emergency boarding facilities. Increased capacity to care for the animals of people in crisis situations including family violence, temporary ill health, or emergencies such as bushfire or flood.  

Improved quality of life for the animals. With integrated indoor and outdoor facilities, staff will not need to manually transfer animals outside for cleaning and maintenance of pens, meaning staff can spend more time on animal enrichment activities.    
Next steps 
Construction of the new shelter at a council-owned site in Mitchell Park is expected to take 18 months. 
Animal Shelter by the Numbers- a four month snapshot
Animals impounded between January and April 2022: 986   
Includes 287 cats    

356 dogs   

313 kittens    

15 poultry    

6 rabbits     

4 guinea pigs    

2 pigs   

2 birds   

1 goat   

Of these     

382 have been adopted from the shelter, 18 have been adopted off site. 

300 have been reclaimed   

104 with behavioural issues beyond shelter's scope to treat have been transferred to rescue groups.  
Also:    
8 were emergency boarders from situations where owners were fleeing domestic violence, or experiencing temporary health or mental health issues. All were reunited with their owners   

At least once a month the shelter receives calls from local police or hospital staff requesting animals to be temporarily housed when an owner is unable to care for an animal due to health or other issues.