Ballarat's best ideas create change for the local community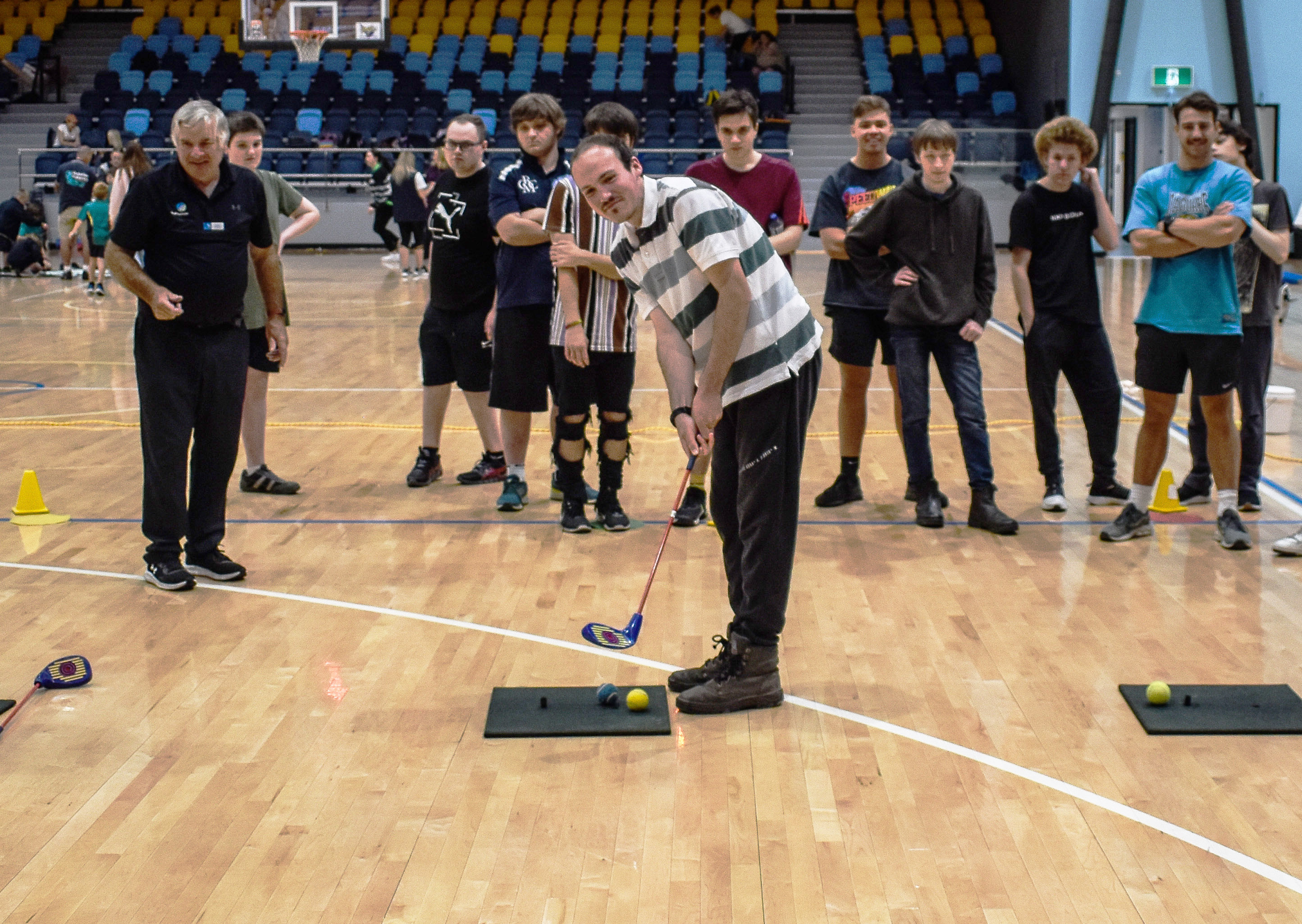 Almost a year on from crowning the gurus of Ballarat's Best Ideas 2022, award winning ideas have taken shape as the city turns its attention to the third year of the competition.  
Ballarat's Best Ideas competition calls for members of the community to share their positive ideas to support Ballarat businesses and organisations through the Suggest It platform.   
One of the award-winning ideas from 2022 provides sporting opportunities for people with disabilities. The idea, submitted by 'Guru Cooper' involved an inclusive sporting event, which was recently implemented by Sports Central. 
The Variety Activate Inclusion Sports Day was held at Selkirk Stadium on Tuesday 14 March 2023. The day saw almost 220 people attend to enjoy a fun and inclusive event.  
Guru Cooper's ideas included having a variety of sports that are available within our local community, events open to people of all ages, and actively promoting the day.  
Max Reilly, from Disability Sports Australia said the event was a great way to show that there are inclusive programs available for all abilities in Ballarat. 
"Activate Inclusion Sports Days provide an opportunity for people with disabilities to find active opportunities in their local area. There are endless benefits from being active and welcomed by a community," he said.  
Loreto College and Ballarat Soup Bus received the idea, submitted by 'Guru Stella', for VCAL students to make care packs for those less fortunate, that can be distributed by the Ballarat Soup Bus. Students developed and provided the packs for the Soup Bus in late 2022.  
Another impactful idea has been a cup exchange system at Cobbs Coffee, resulting from 'Guru Sam's' suggestion to avoid the use of disposable cups. 
City of Ballarat Mayor Cr Des Hudson said Ballarat's Best Ideas are a novel way to showcase the wonderful innovation in our community.   
"Over the past two years, we've seen some fantastic suggestions come through and be implemented across the city, I can't wait to hear what is next," he said.  
"I urge the community to start thinking of their best ideas that relate to People and Planet in readiness for the third year of the Best Ideas competition"  
Ballarat's Best Ideas returns with City of Ballarat support for the third year, with the 2023 theme of People and Planet. 
The submissions of 2022 have shaped this year's theme, with many suggestions being centered around environmental issues and supporting people.  
Ballarat's Best Ideas 3 will launch in April 2023.