Ballarat Link Road Next Stages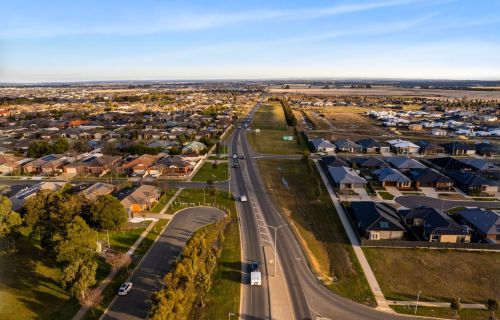 The project to build next stages of Ballarat Link Road is among several projects the City of Ballarat is seeking funding for from the Victorian and Australian Governments.
What are the next stages of Ballarat Link Road?
A 12 kilometre arterial link along the western boundary of Ballarat, connecting the rapidly growing industrial and residential growth zones in Ballarat's west with other parts of the region.
The project will connect to the existing section of Ballarat Link Road, between Learmonth Road and Remembrance Drive, which was completed in 2018.
The completion of the next stages, which include the duplication of Dyson Drive, Alfredton, will provide a continuous connection between the Western Freeway, Ballarat Airport, the Ballarat West Employment Zone and the Ballarat West Growth Area, through to the Glenelg Highway - and on to Victoria's south west - and the Midland Highway.
Planned route for the next stages of Ballarat Link Road
What are the potential benefits for Ballarat?
Delivery of this major north-south route will help support and drive further economic and residential growth in the city's west. 
More than 920 full time equivalent jobs (273 direct and 647 indirect) are estimated to be created by the development and delivery of Ballarat Link Road, with further job growth expected as improved transport connections stimulate industrial investment at BWEZ, and construction and retail opportunities in growth areas.
Ballarat Link Road will improve travel times for residents and businesses, reduce congestion in the centre of Ballarat and reduce truck volumes and road crashes, both by 20%.