Growing retail venture Ivy&Coco into a new space
Bridget Veld has always been interested in art and design, but it wasn't until she started painting pots that she knew she had found her artistic calling.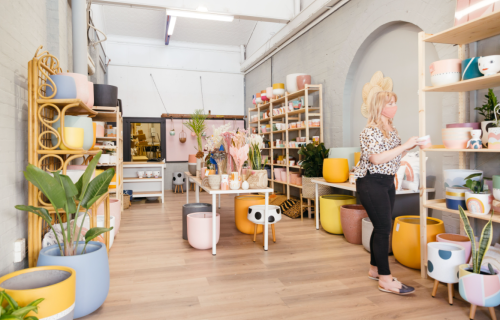 "After I had my kids, I started to feel disconnected in terms of who I was and where I was going," says Bridget. "I started painting pots and really enjoyed the sense of accomplishment and achievement."
Bridget began giving away her painted creations to family and friends. Heartened by positive feedback, she started selling her wares at local farmers' markets.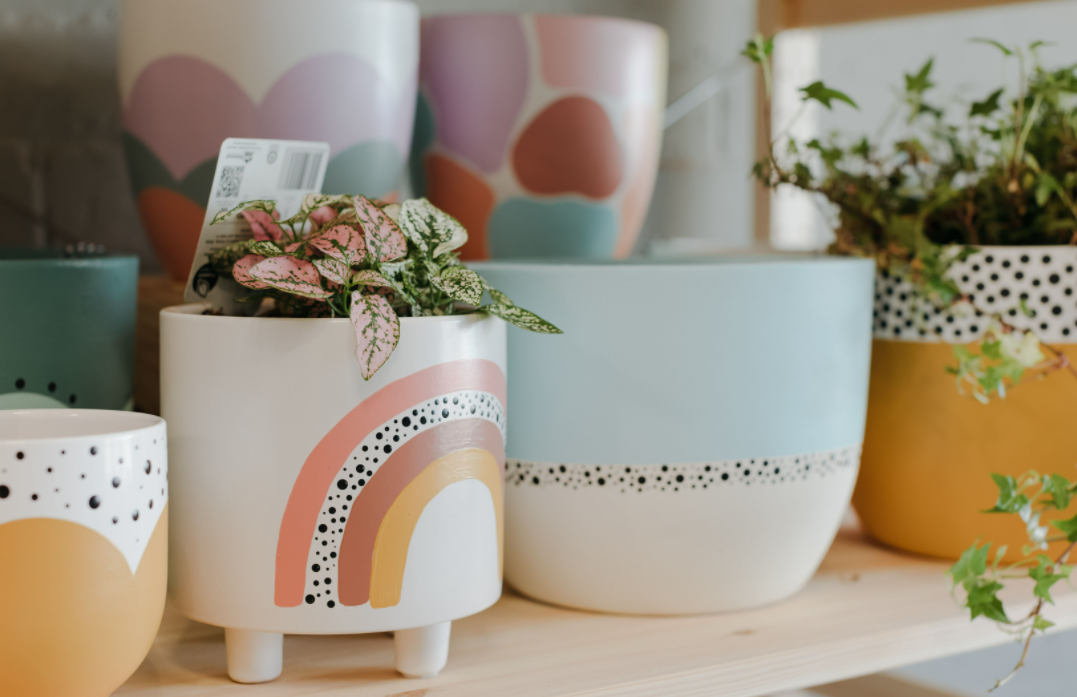 Her pots resonated with those looking for something unique.
In October, Bridget opened her shop and studio, Ivy&Coco, in a heritage-listed space at the Bakery Hill-end of the Bridge Mall precinct. It sells a mix of pots and planters along with homewares, wicker furniture and arched mirrors.
"I have always loved bringing in things that brighten the home, and I really enjoy seeing how all my customers decorate their homes with my pots."
Bridget was supported to set up her space in the Bridge Mall by Ballarat Evolve, a social enterprise that activates empty retail spaces by matching micro creative enterprises and artists to supportive landlords in Ballarat's CBD.