Bridge Street Mall Development
The Bridge Street redevelopment is a key project of the Bakery Hill Urban Renewal Plan.
The Bakery Hill Urban Renewal Plan is the first step in revitalising the Ballarat CBD and aims to restore Bridge Street to a vibrant destination for shoppers, diners, residents and visitors.
Fully-funded by the City of Ballarat, the $15 million Bridge Street redevelopment features an extension of the Sturt Street gardens and a landscaped entry into Bridge Street, new street furniture, smart street lighting, outdoor dining opportunities, connections to the Yarrowee River and Canadian Creek trails, a dynamic new play space, and one-way low-speed vehicle access from Sturt Street to Peel Street with limited parking.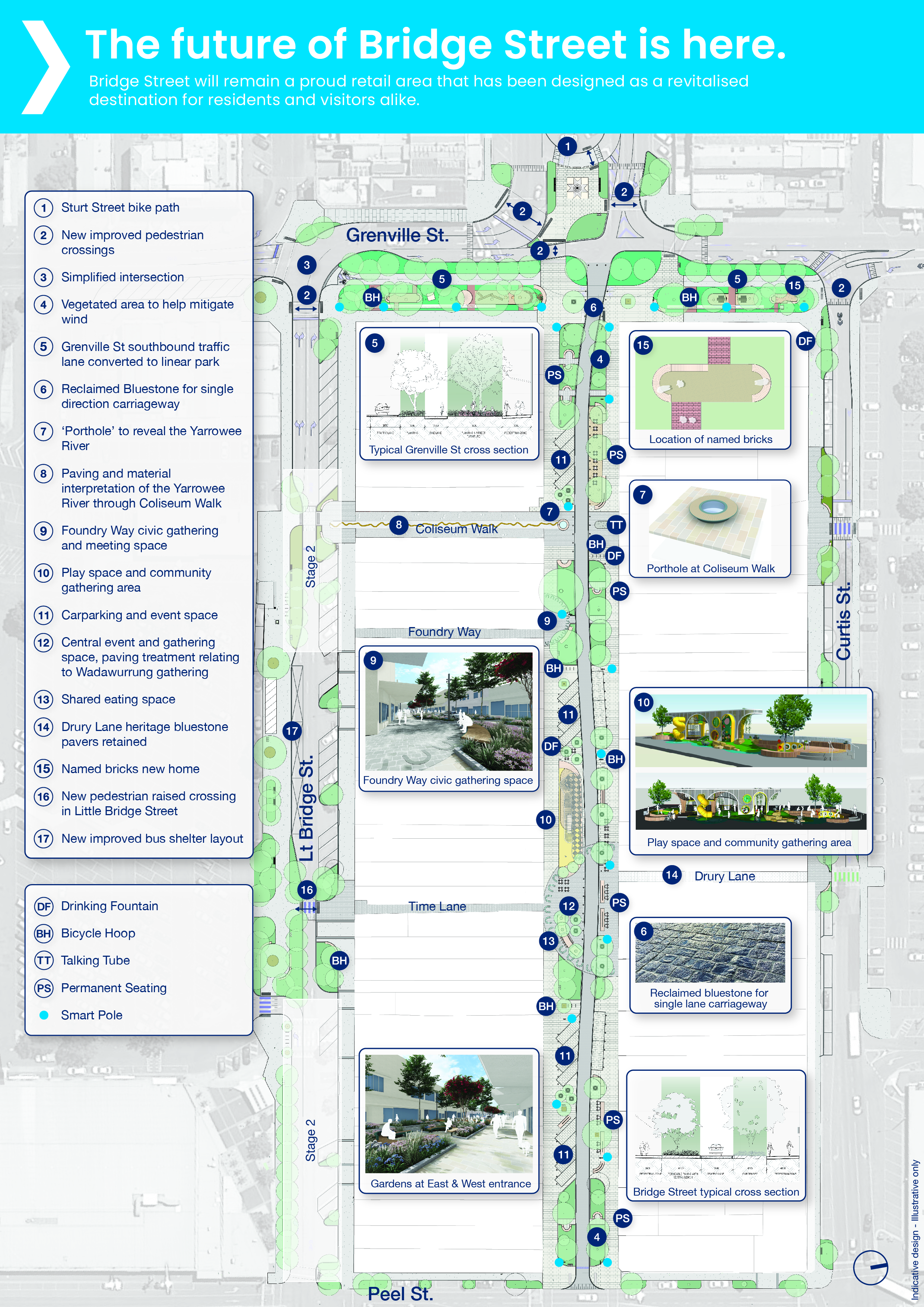 Download the Bridge Mall Precinct Plan
For more information contact 
Kizanne Davies 
Business Engagement Officer, City of Ballarat 
0409 104 275 
kizannedavies@ballarat.vic.gov.au 
Provide your feedback at info@ballarat.vic.gov.au 
Visit the City of Ballarat shop in Coliseum Walk, Bridge Mall. Open Tuesday, Wednesday, Thursday, 10am - 2pm.